Posted in
Firmware
,
Software
,
Unlock
on Monday, October 26, 2009 by admin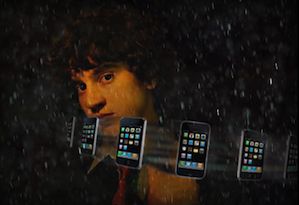 iPhone OS hacker, GeoHot, released Blackra1n RC2 today, an updated jailbreak utility for the iPhone 3GS and iPod Touch.
This version provides a tethering jailbreak for the new iPhone 3GS with the updated Bootrom. GeoHot lists these new features on his blog:
Fixed 3G issues
Tethered jailbreak for 3.1 OOTB ipt 8GB and new 3GS units
Fixed Icy issues
Both Windows and Mac
You can download BlackRa1n here.
Tags:
1
,
3.1
,
3G
,
3GS
,
8GB
,
blackra1n
,
BootROM
,
download
,
Geohot
,
hack
,
Icy
,
iPhone
,
iPhone 3G
,
iPhone 3GS
,
iPhone OS
,
iPod
,
iPod Touch
,
jailbreak
,
Mac
,
OTB
,
sed
,
tethered
,
tethered jailbreak
,
tethering
,
update
,
Windows
,
джейлбрейк
,
джейлбрейк